We are able to offer our patients more options for their experience with braces, and we want everyone that walks through our doors to have all the information they need to make an informed decision about the treatment that is right for them. Advances in technology allow us to give you the choice between three various types. They are:
Metal Braces
Perhaps the most common type of braces are made of traditional metal. The stainless steel is a high grade, and the brackets themselves are more attractive and comfortable than they have been in previous years thanks to new innovations in the industry.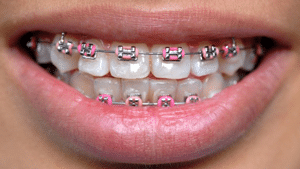 Ceramic Braces
Ceramic braces are a popular choice, especially among adults. Made from a clear material, they have a cosmetic draw that many patients are looking for. While they are more fragile than other types of braces, with proper care they provide the same straightening power while also being very discreet.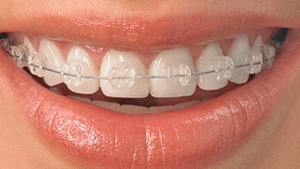 Clear Aligners
Few clear, translucent aligners have achieved the popularity and effectiveness of  Invisalign. This system is the "clear" alternative to typical braces. The aligners are formed to the teeth and are completely clear so that others will not notice they are on. They can be removed when you eat, making them an attractive option for many patients. They should be worn for more than 22 hours a day for the best results. Read more about Invisalign here.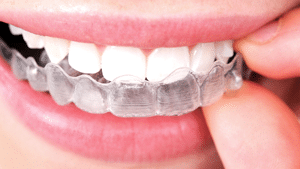 Which Treatment Is Right For You?
The best way to determine what type of braces will be right for you is to speak to the team at Orthodontic Associates of New England. After an initial consultation, our doctors will recommend a course of treatment, allowing you to think it over and come to a decision about your orthodontic care.
If you have any questions or concerns, or you would like to request an appointment, please feel free to contact us today at (603) 882-2101 to get started with your personalized treatment plan. We look forward to working with you towards a beautiful, healthy smile!